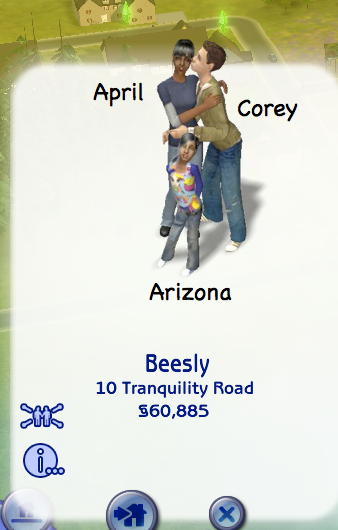 Last round, the 4th branch of the Beesly family experienced another low in their roller-coaster ride when Corey lost all the family's finances (again) from a bad chance card. Thanks to their superior garden, the family bounced back pretty quickly although Corey was still pretty upset with himself. Meanwhile, son Kentucky grew to a teenager and prepared for college while heiress Arizona became a child.
r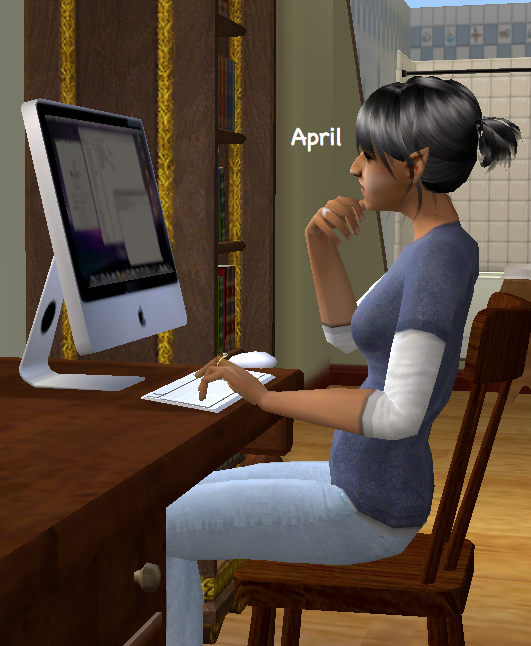 Hi there, April. What are you doing?
April:
Writing a novel.
Um, ok. I hope that works out for you.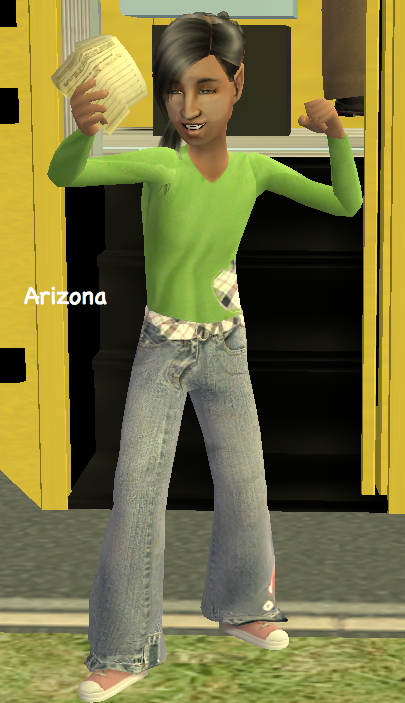 Arizona:
Yes! I got an A+!!!
Congratulations!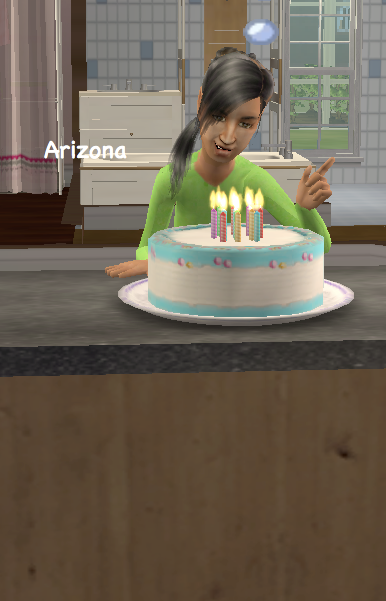 Happy birthday, dear Arizona....
Well, other than the shoes it's not a horrible outfit. Have you chosen an aspiration?
Arizona:
I want a big family.
The opposite of Kentucky-interesting.

Arizona:
And I want to be the education minister.
Alright, well get working on those skills then. Best to get an early start.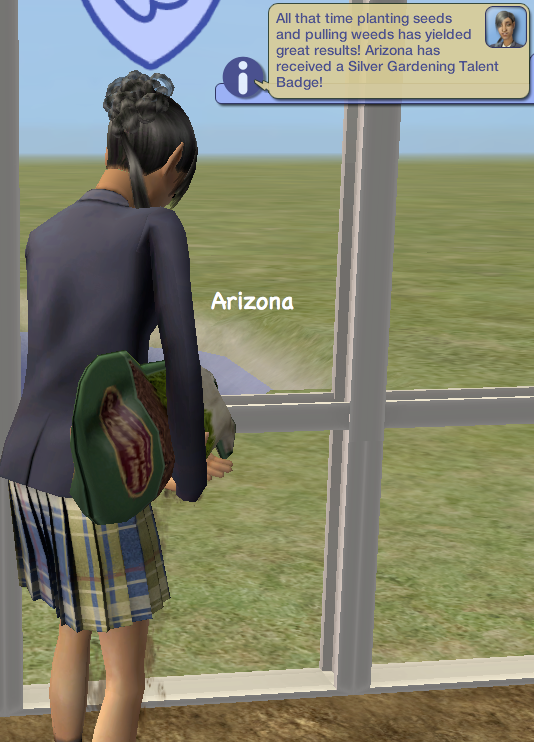 Learning to take over the garden?
Arizona:
This thing has saved our family two times now. I need to be able to keep it going.
I'm sure you won't have as poor luck as you father.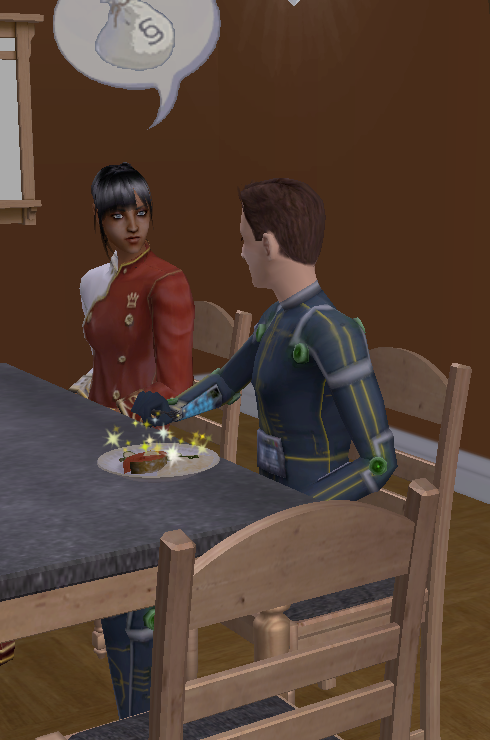 April:
Corey, we're fine with money now. You're at the top of your career. You can stop feeling bad about what happened.
Corey:
April, I lost our family's entire savings twice! I think that's something to feel bad about.
Made a new friend?
Arizona:
Yeah. He's telling me about this dragon...
That does sure seem to be a hot topic around here lately.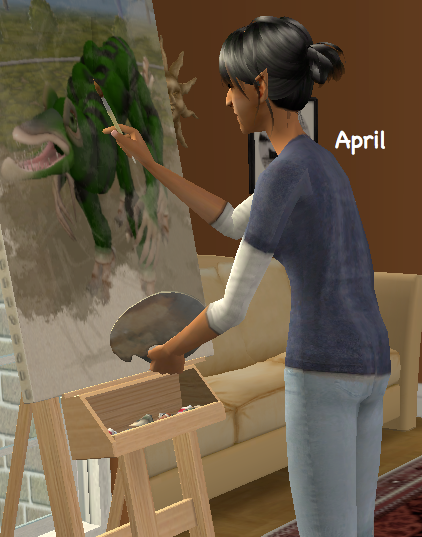 As I was saying...April, what are you painting?
April:
Remember back when I was a kid and you asked me if I was feeling alright? Well, I had a dream back then that was making me act strange, and last night I had it again. This is what I saw-I just wanted to remember it.
Uh-huh....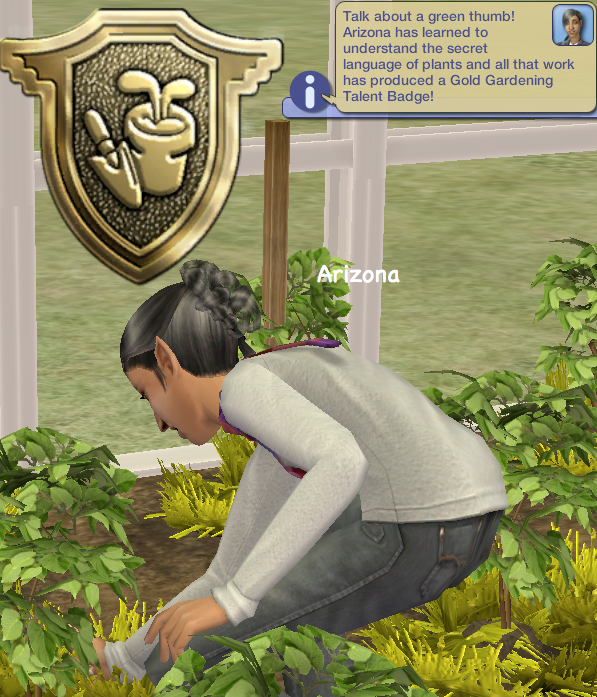 Congratulations, Arizona!
Arizona:
Thanks. These are going to be the best peppers ever!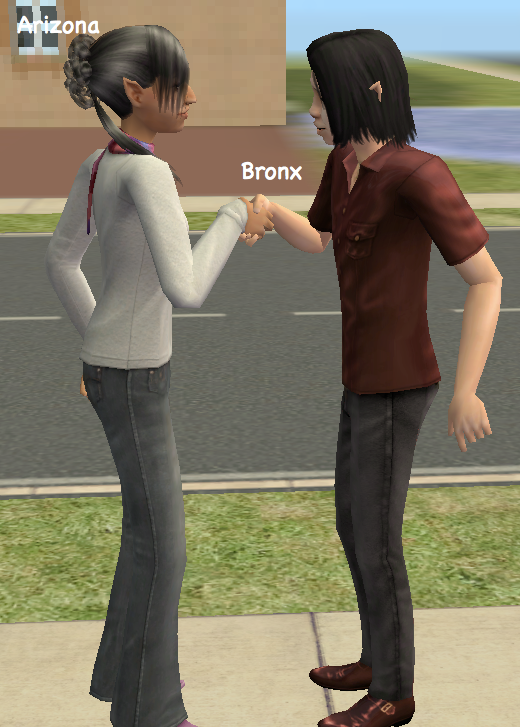 Another new friend?
Arizona:
Yes, but nothing more. But he said he'd send his brother over later on-we might hit it off better.
So why are you paying the matchmaker, then?
Arizona:
Just to be safe.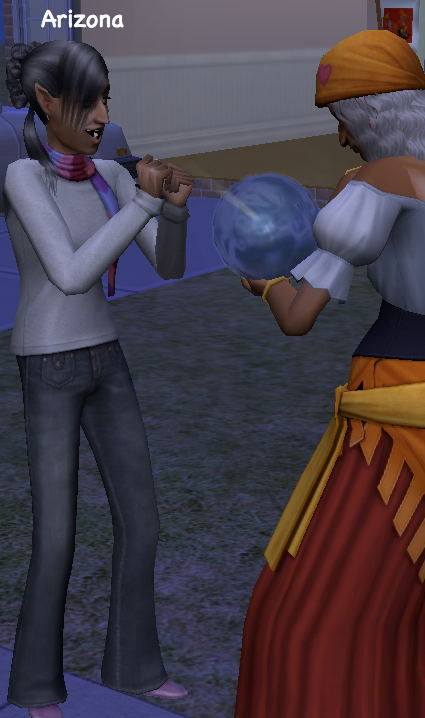 Ok, but make this one a good one. Your family can't afford $15,000 worth of dates right now.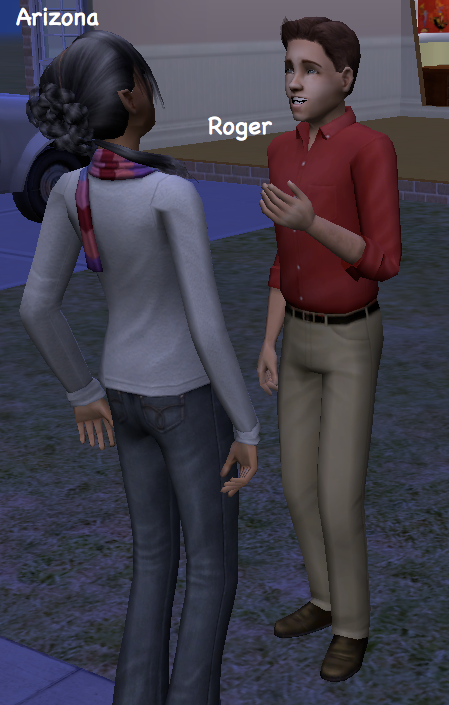 Roger:
I already kind of have a girlfriend...
Arizona:
Ok. I guess I'll just wait for Bronx's brother.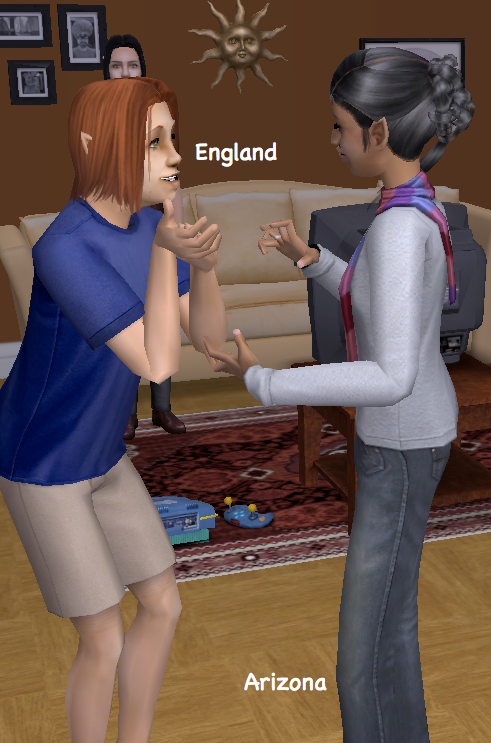 Oh, there he is. Hi, England.
Arizona:
He is pretty cute. I like redheads.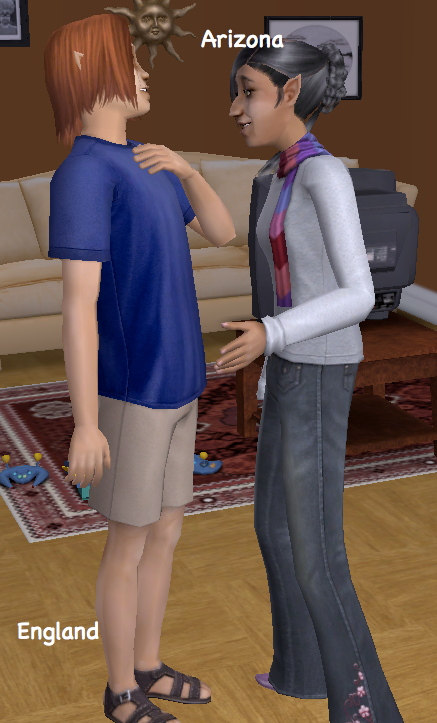 Arizona:
So why don't you and I...
Oh, darn...why do I hear troublesome music?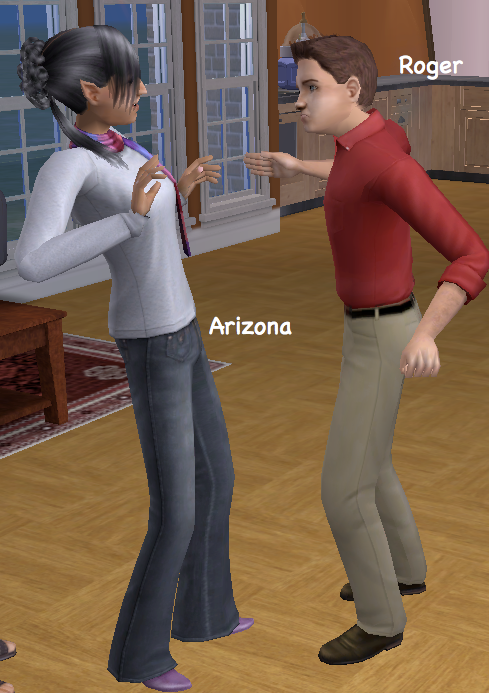 Roger:
You flirted with another guy while we were on a date?
Arizona:
You have a girlfriend already!
Roger:
But we were still on a date-it counts as cheating!!
Man, Roger's sure one to over-react.
Arizona:
Sorry about last night. Would you like to come back over today and try again?
You might want to go check out your front porch before he gets here.
Arizona:
Eww!! Seriously, how immature is he?
Something tells me Roger's going to be a ball to be around for awhile.
Aww, looks like we've got another established couple!!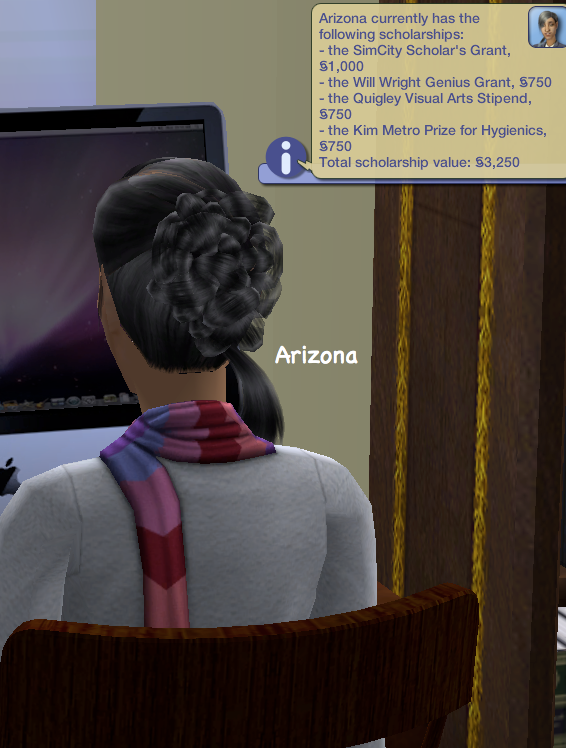 Nice job, Arizona.
Arizona:
Thanks!
I'll see you at college graduation and then I'll see you next round!
(I forgot to take the ending picture-sorry. It's pretty much the same as the first one except Arizona's a teen)
A Message From the Mysterious Voice: Well, I had my first "horrible" date in the game this round. Seriously, shouldn't Roger realize that he was technically cheating on his girlfriend by being on a date in the first place? And I've also realized that now we're going to have two England's in town-England Vega, who's with Arizona, and England Halpert, Kiwi's son. This should be interesting.