Welcome back to another fabulous round in Tranquility Bay! We once again rejoin the Scott family: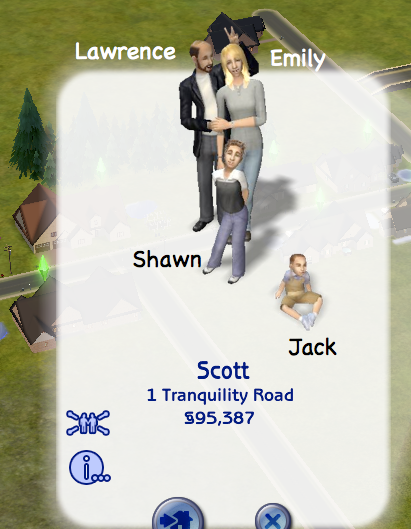 Last round, Emily and Lawrence Scott tried desperately to have a baby girl to be the house heiress. Unfortunately their efforts were unsuccessful, and before the week was over they had not one but two more sons, Shawn and Jack. Older brother Corey grew into a teen and prepared for college, while Lawrence continued to advance in the journalism career. Emily's mother Dorothy spent the week mourning the loss of her husband the week before, and it wasn't long before Grimmy showed up for her too.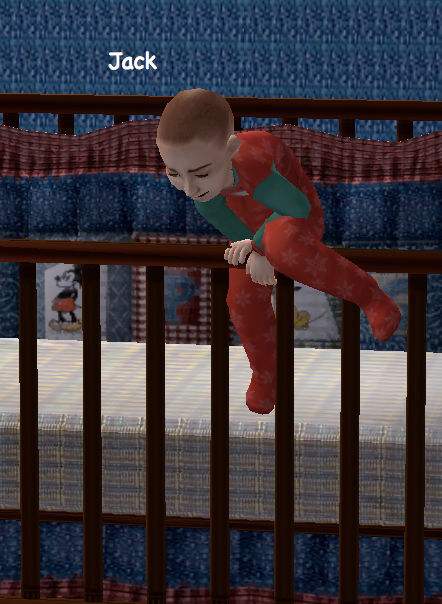 Well, Jack's escaping from the crib. Things are sure getting off to a good start around here.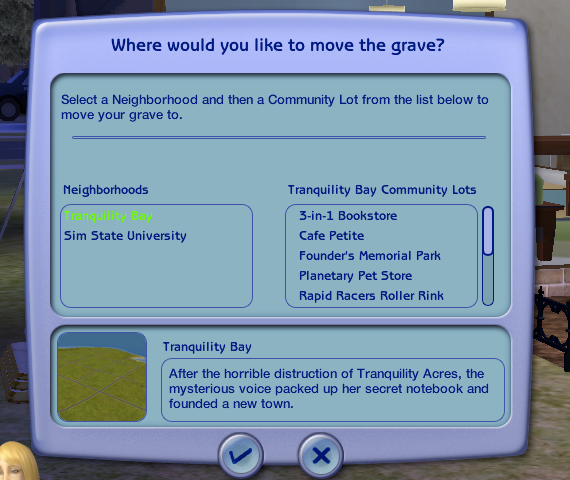 First order of business-let's get those graves to the cemetary.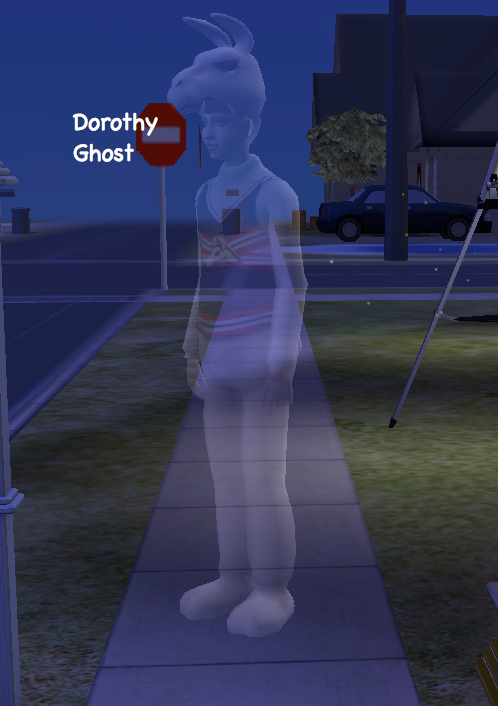 I'd say goodbye, but since you couldn't hear me when you were alive you probably won't be able to hear me when you're dead.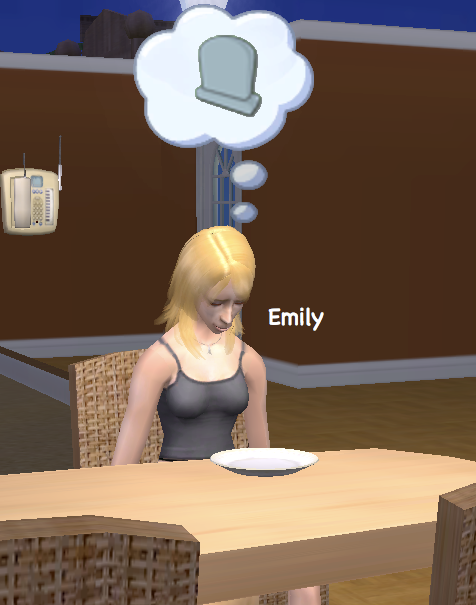 Hi, Emily.
Emily:
Why did we have to move the graves so soon? I'm still grieving.
I'm sorry, but it's better for the kids if they're not being woken up by ghosts every night.
Looks like the boys get along pretty well...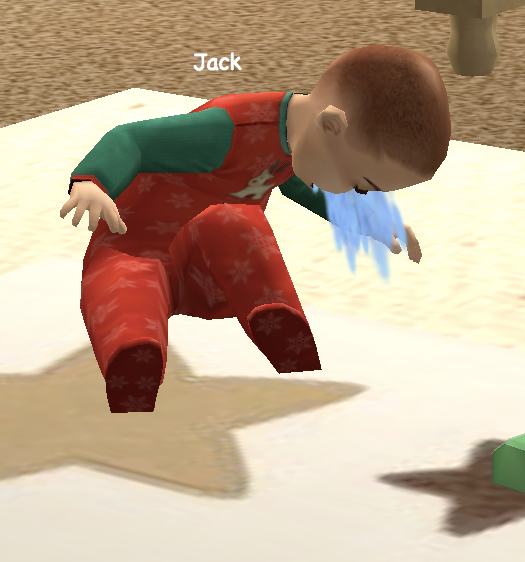 But even a big brother can't keep the toddlers away from the spoiled milk, I guess.
Lawrence:
See Jack, that's why we don't drink things that are left out on the floor. That milk's yucky.
Good luck with that lesson, Lawrence.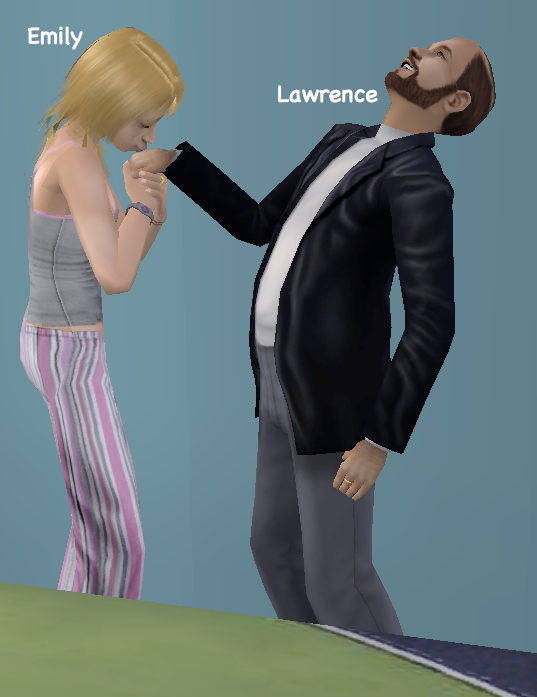 So, any plans for another child?
Emily:
I don't know...I had two already when I got here and now that I've had three more, it just feels like I'm done.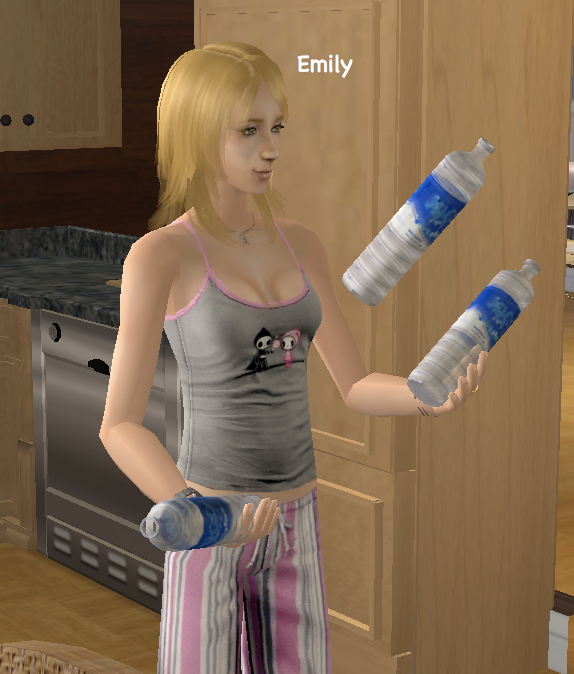 Emily:
Hey, check out what I learned to do!
I think you have too much free time on your hands, Emily.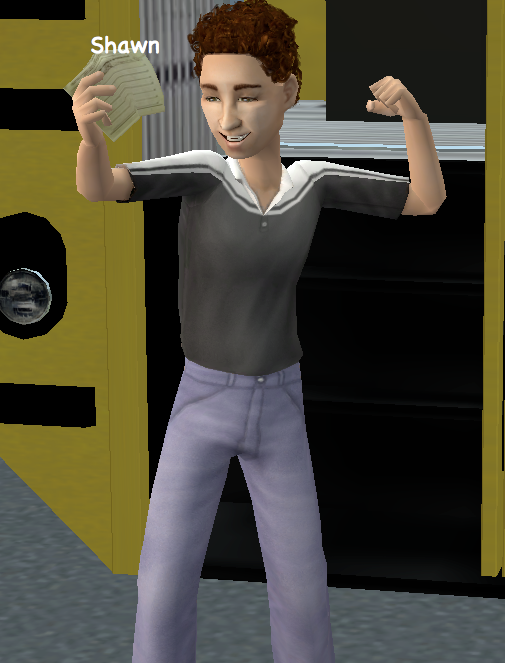 Shawn:
Check it out! My first A+!
Great job!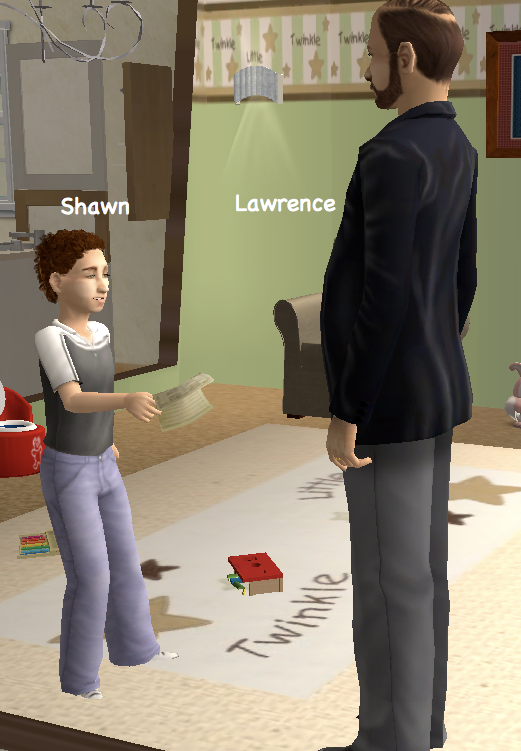 Shawn:
Check it out, Dad!
Wow, a parent actually stopping to listen to the cheers? Lawrence must be pretty special.
Happy birthday, dear Jack...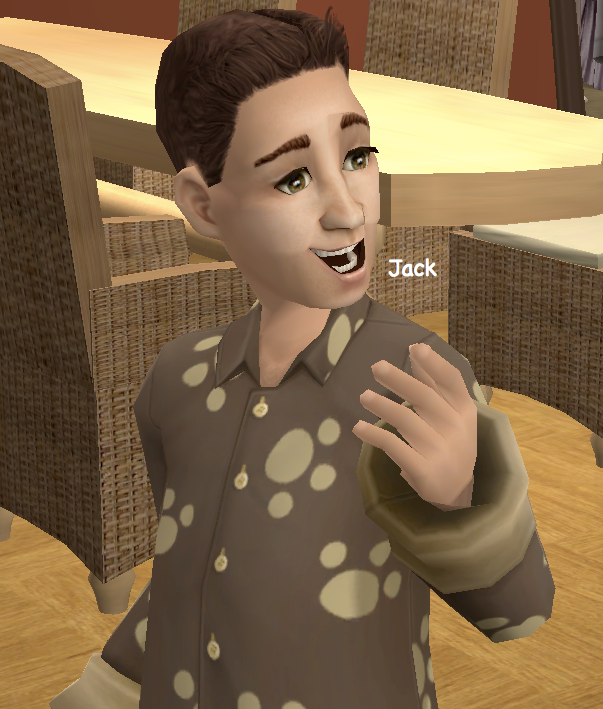 And he's just as handsome as his brothers.
Jack:
Thanks, mysterious voice!
Lawrence:
We're too old to be having any more babies, Emily! So what if we never had a girl? Jack can run the house just fine.
Emily:
I guess so.
Well I guess that answers that question.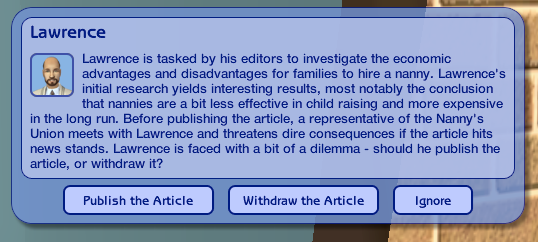 Oh, this one is easy. Publish that article, Lawrence. Take those nannies down!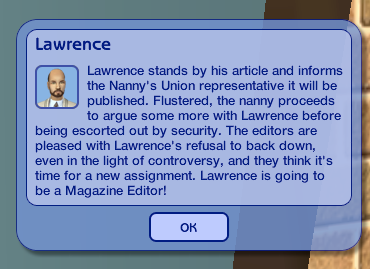 Yes! (Side Note: I love how even the game programmers now know how horrible the nannies are and wrote it into the chance cards with Seasons.)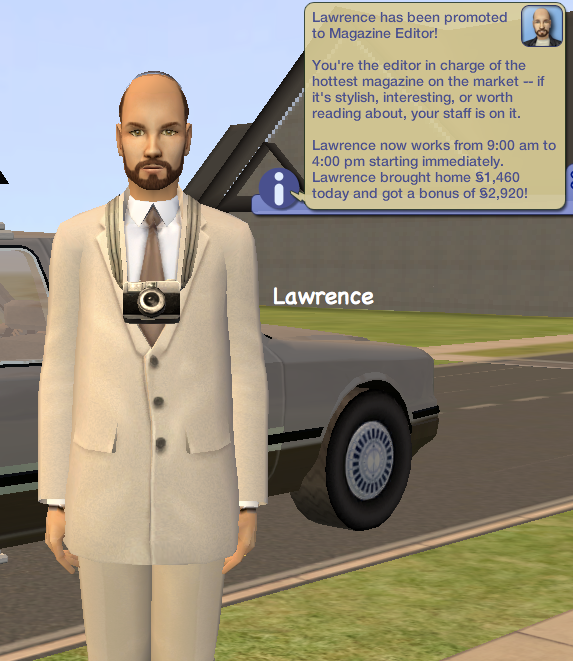 Nice work, Lawrence!
Lawrence:
Thanks! I'm getting closer to my dream!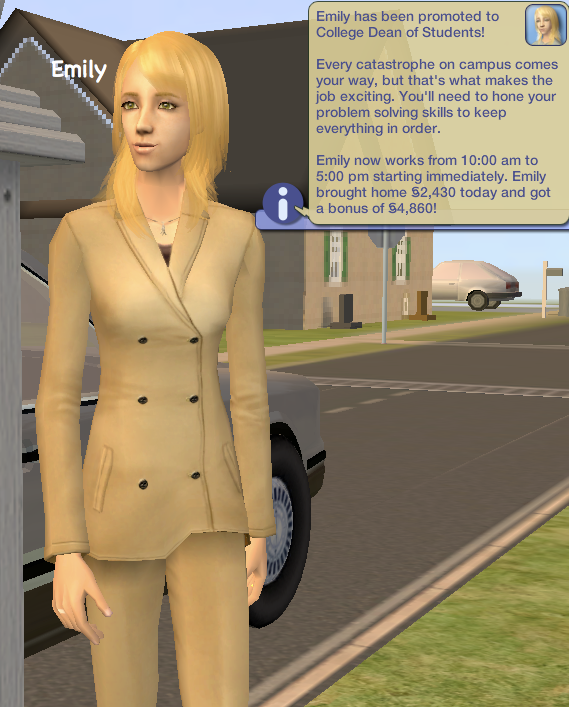 Nice job to you too, Emily.
Emily:
Thanks, mysterious voice.
Jack:
Hey Mom, since you're the teacher can you help me with my homework?
Emily:
Sure, honey. Let's get to it.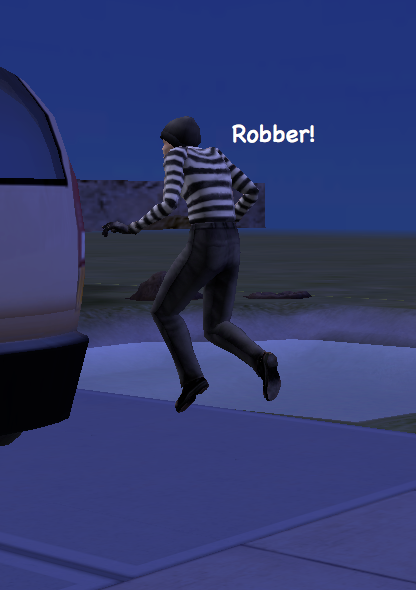 Oh, no...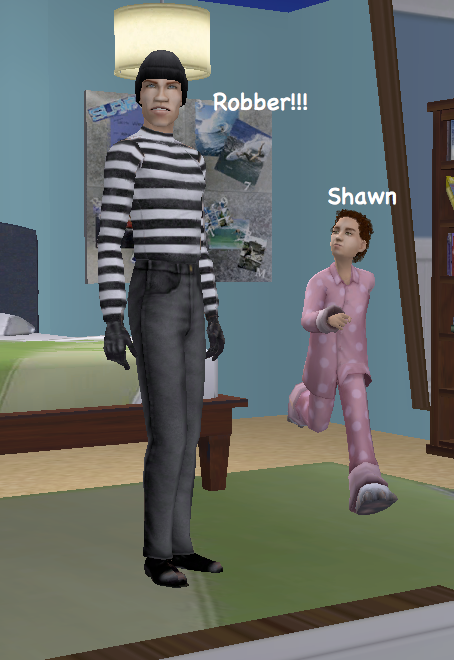 And of course this is yet another house with no alarm. Great.
Shawn:
Hey! Who are you and what are you doing in my room?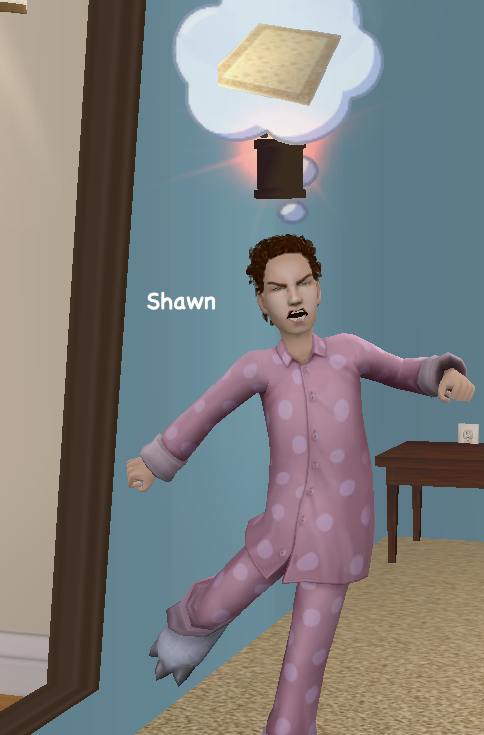 Shawn:
The robber took my rug!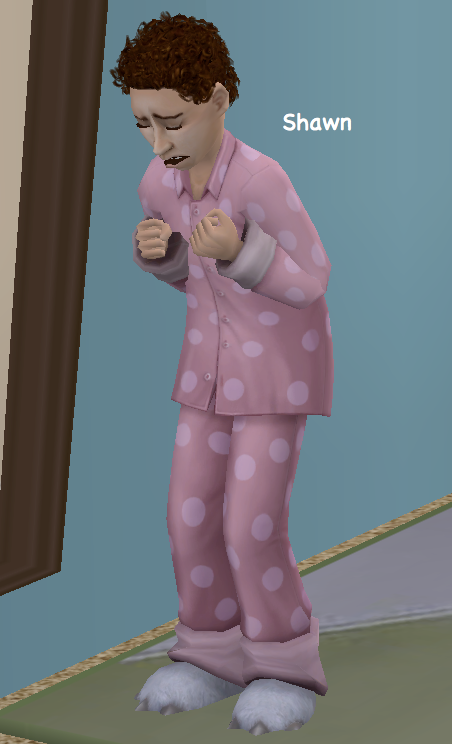 Shawn, calm down. I bought you a new rug, see? It's under your feet.
Shawn:
I don't care. You let a scary man into our house.
I didn't let him in...he broke in. There's a difference.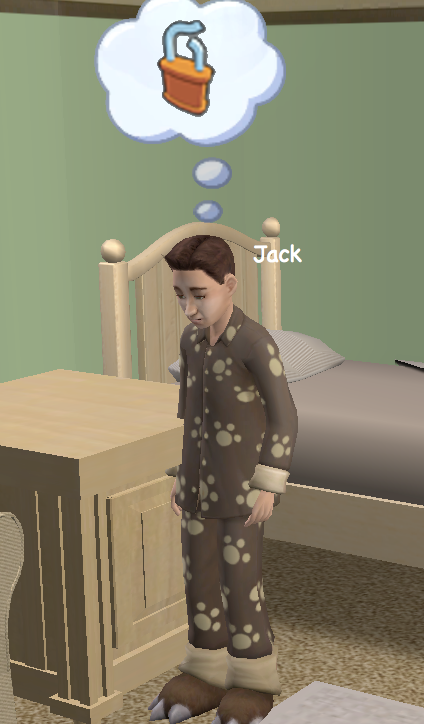 Uh-oh. Looks like Jack's room was robbed too. What did he take, Jack?
Jack:
He took the picture of Mickey Mouse off of my wall-from when Jacob and Michael and Corey and Shawn were in this room and it had Mickey decorations.
Hmm, it doesn't look like he took anything from the rest of the house. Stupid robber preying on the kids rooms.
Lawrence:
I'm so proud of both of you boys. You handled that very well.
Yeah, unlike some other people in this house who slept through the whole thing.
Lawrence:
Well maybe if we'd had an alarm I'd have woken up.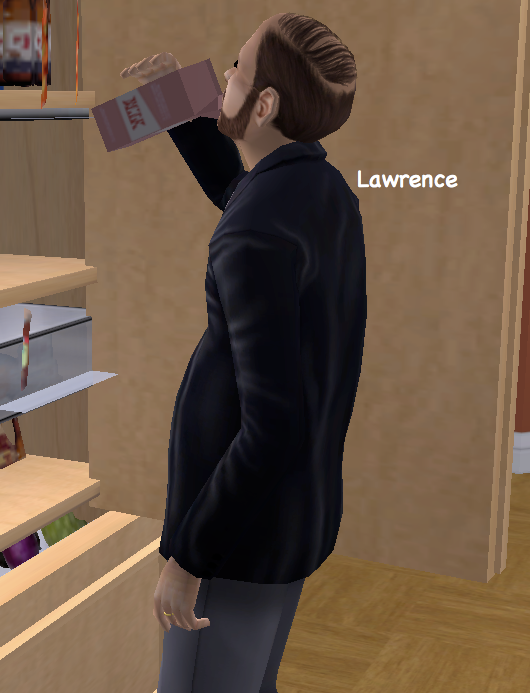 Such a typical male.
Lawrence:
What? I'm hungry!
Emily:
Shawn, the robber isn't going to come back.
Shawn:
Yes he is too. He's going to take my rug again.
No he isn't. I bought you an alarm. He won't make it two steps into your house-I promise.
Jack:
I got an A+!
Wow, and after such a rough night. I'm impressed.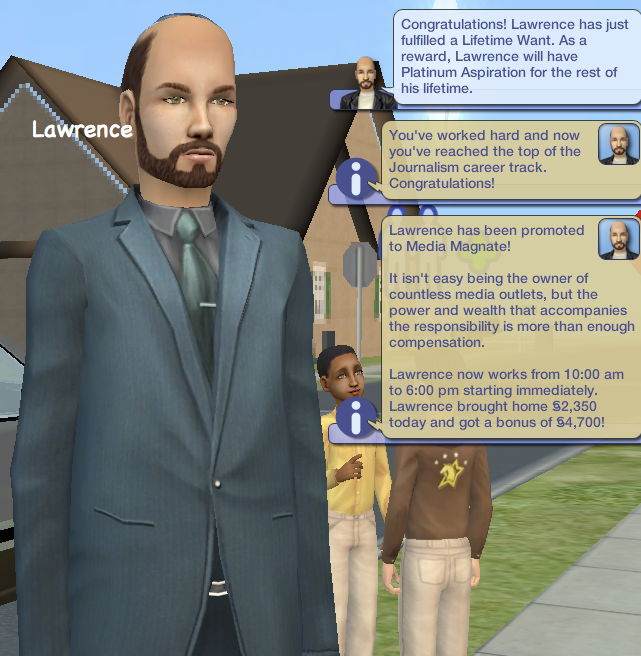 Nice job, Lawrence!
Lawrence:
Yup. I finally achieved my life's goal.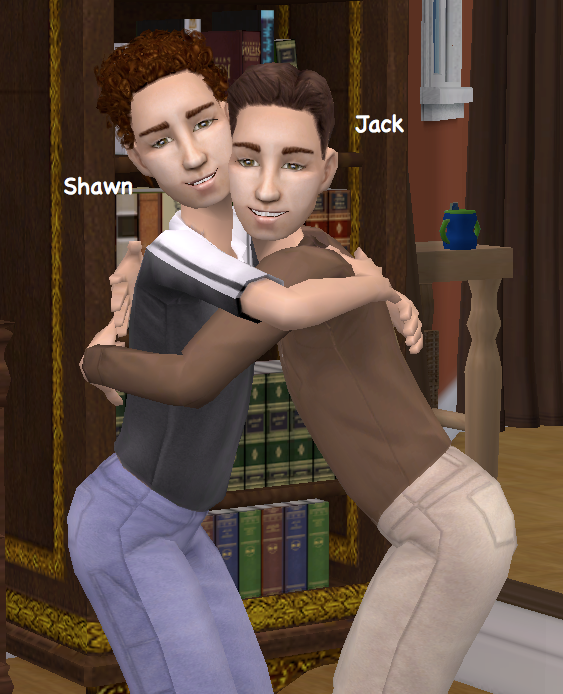 Aww...
Emily:
They really bonded after that robber incident.
Um, Emily?
Emily:
I was digging for treasure in the front yard and I hit a water mane!
I can see that. Don't you think you should fill in the hole before you flood the yard?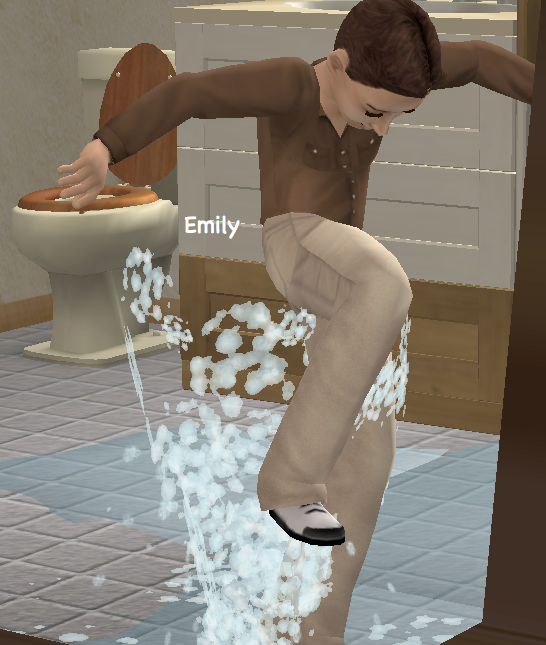 Man, everybody's making a mess with water today.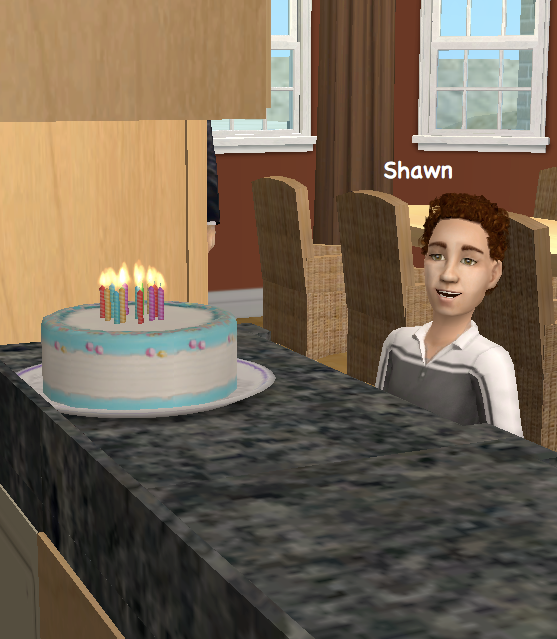 Happy birthday, dear Shawn...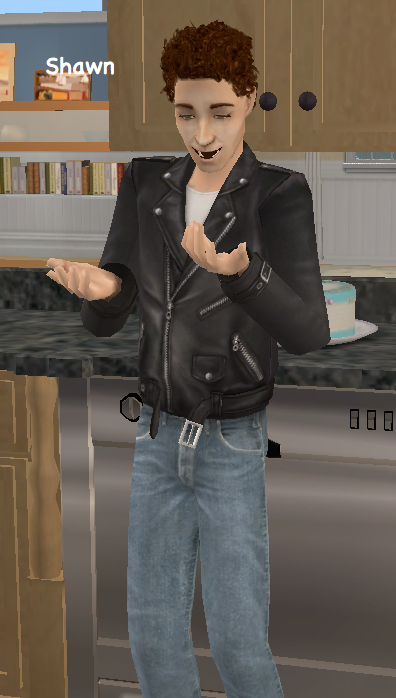 Wow, an outfit that matches.
Shawn:
I kind of like it.
Have you chosen an aspiration yet?
Shawn:
Sure have!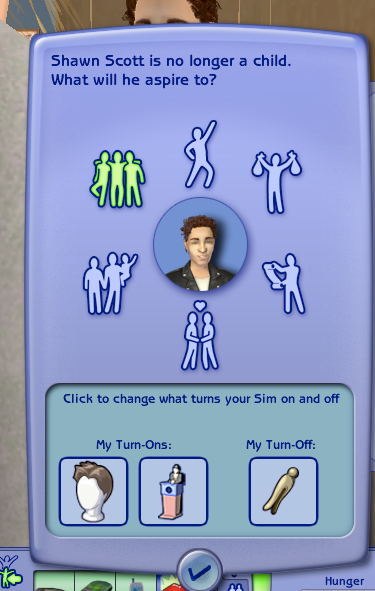 Shawn:
I want to have lots of friends!

Shawn:
And I want to be the mayor!
Well, that should certainly help you make friends.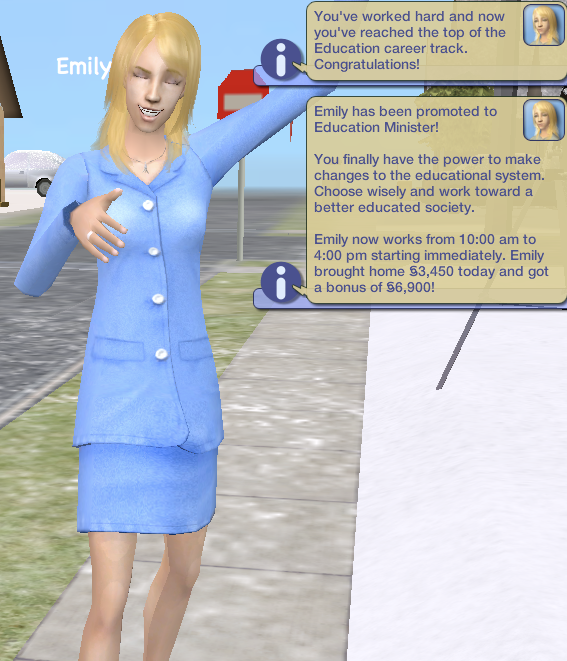 Way to go! Two top of career Sims in one week!
Emily:
Thanks, mysterious voice.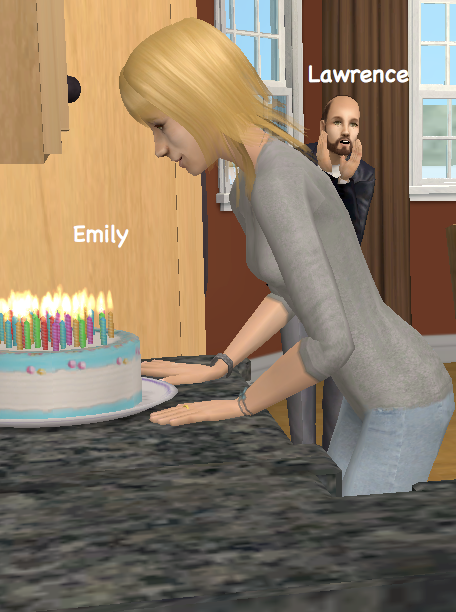 Wait...this can't be happening already!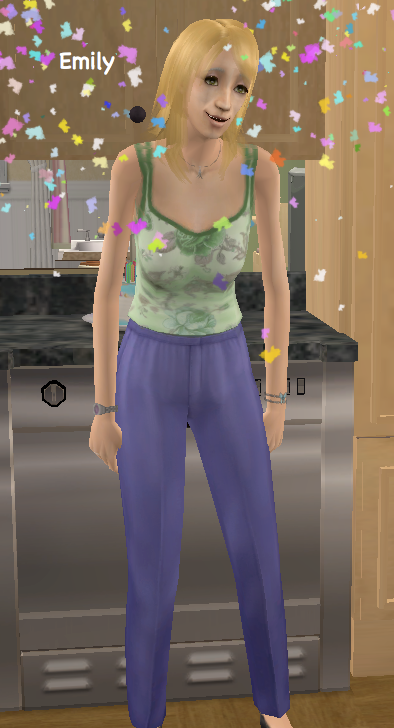 I guess it can be. Welcome to elderhood, Emily.
Emily:
Why isn't my hair gray?
You're just one of the lucky ones, I guess.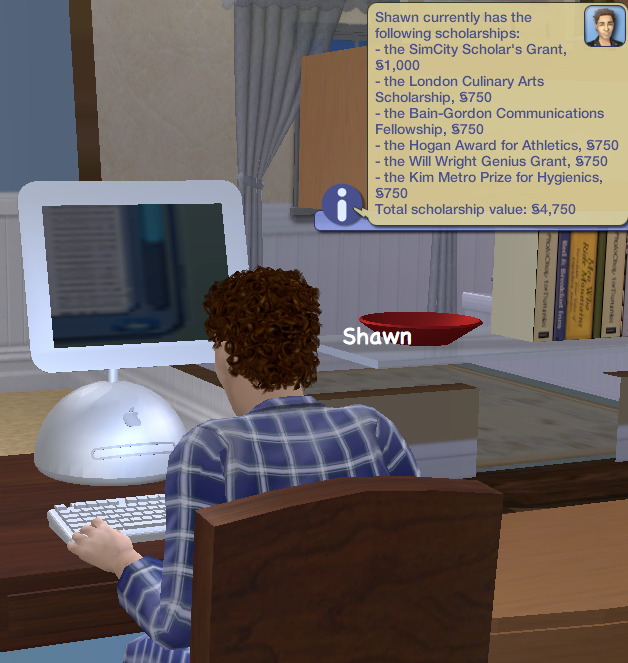 Nice work, Shawn!
Shawn:
Thanks! I can't wait for college.
Well, hold tight. I'll see you at graduation.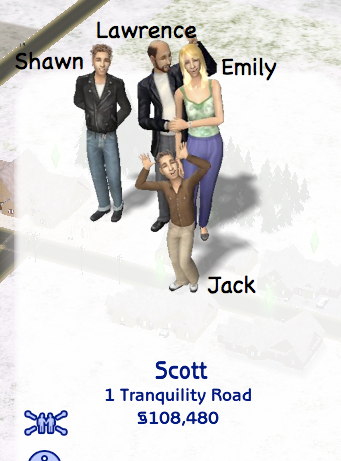 (2 points for Emily and Lawrence reaching top of careers)
A Message from the Mysterious Voice: I swear, I'm becoming Sim psychic. As the entire family went to sleep the night of the robbery, I thought to myself, "Knowing my luck they'll get a robber tonight" and sure enough the scary music started. I hate how the robbers always steal stuff from the kid's bedrooms. And I can't believe Emily's an elder-I've only had this hood since New Year's. With Tranquility Acres it took much longer than that to reach this milestone.