Last round, Monica and Toyota Beesly were thrilled with their first daughter, Air. Monica soon became pregnant again, and gave birth to a second daughter named Dell. By the end of the week, Monica had also achieved her lifetime want of reaching the top of the criminal career.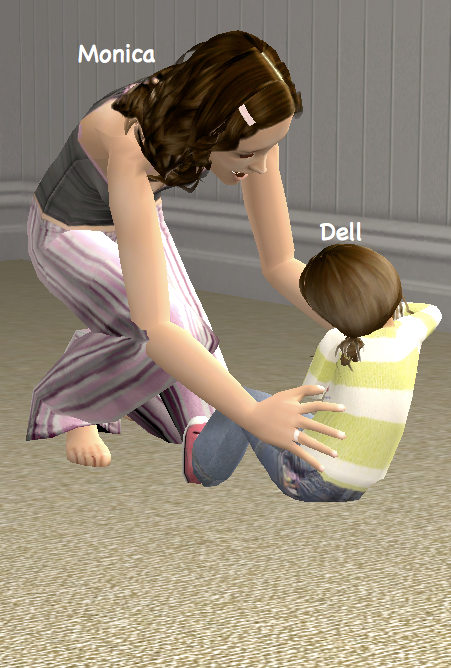 Morning, guys!
Monica:
Hi mysterious voice.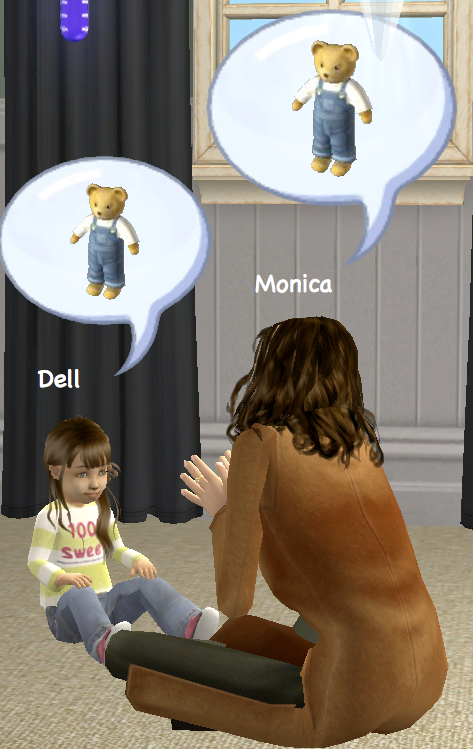 So the other two are off at school and work?
Monica:
Yup, it's just me and Dell today.
One of the perks of working nights, huh?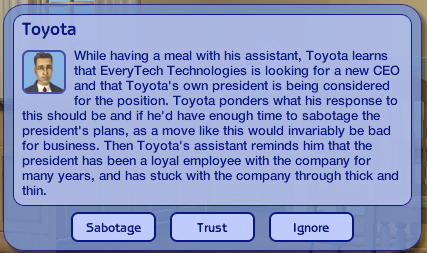 It always pays to be trusting...
See? It payed $35,000.
Congratulations, Toyota.
Toyota:
What did you say? This helicopter is so loud!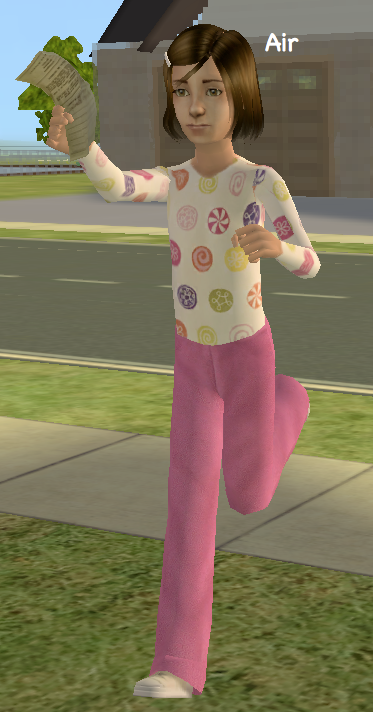 Looks like it was a good day for Air too.
Air:
I got an A+!
Great job.
Talking about bombs at breakfast?
Toyota:
Air's a very mature little girl.
So what else do you do to keep you occupied all day?
Monica:
Oh, just some minor repairs around the house.
Monica:
This piano's been out of tune for awhile. It's giving us all headaches.
Man, having you at home during the day really helps out.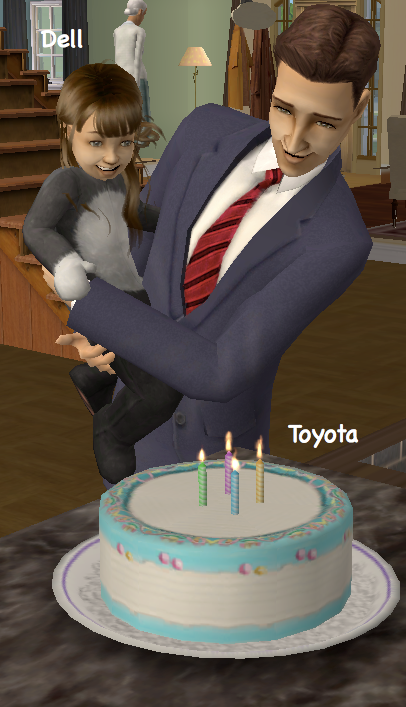 Happy birthday, dear Dell...
What a lovely young lady.
Dell:
Thanks mysterious voice.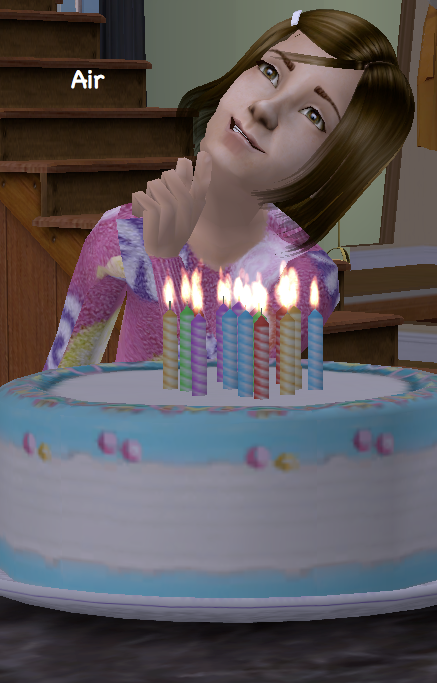 A double birthday, I guess. Happy birthday dear Air...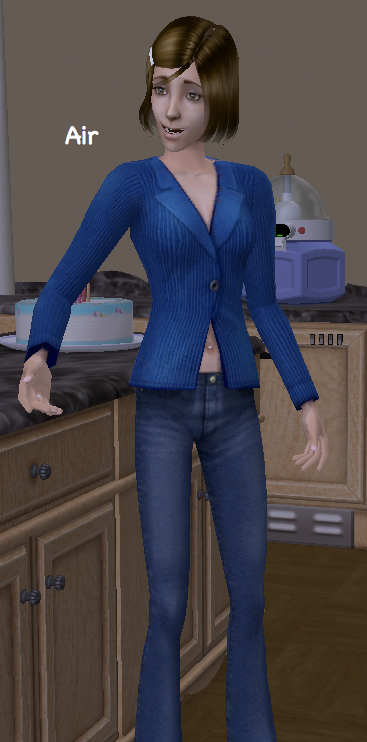 That outfit's been popular this round. Any thoughts on an aspiration?
Air:
Yup.
Air:
I want lots of friends!
That aspiration's been popular this round too.
And she doesn't miss a beat before finding a boyfriend.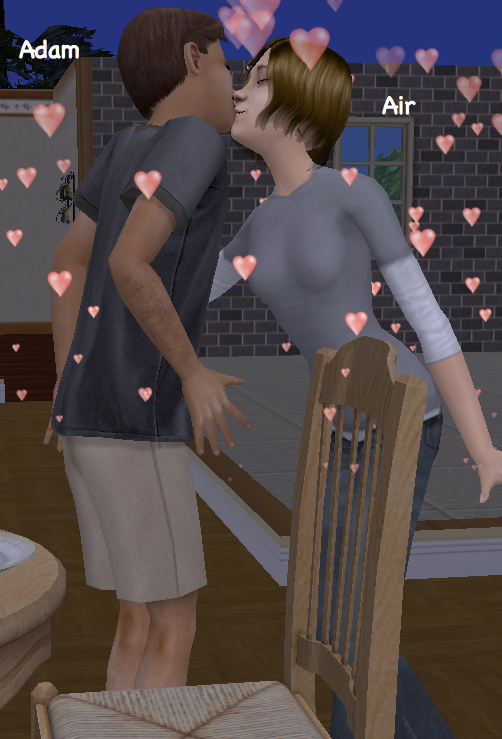 Looks like we've got another couple for round seven!
And an easy lifetime want, too. Get working on that charisma, Air.
How's Dell doing in school?
Monica:
Oh, just fine. We were just playing some red hands before she has to get on the bus.
Might want to leave some time for her to get dressed, too.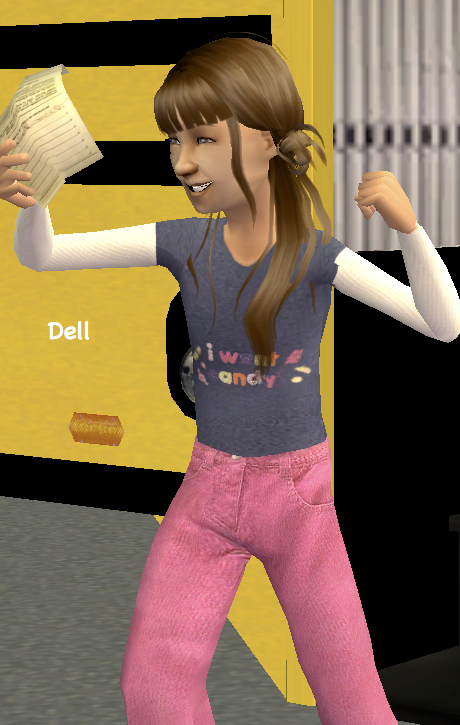 I guess her mom wasn't kidding.
Dell:
I got an A+!
Great job!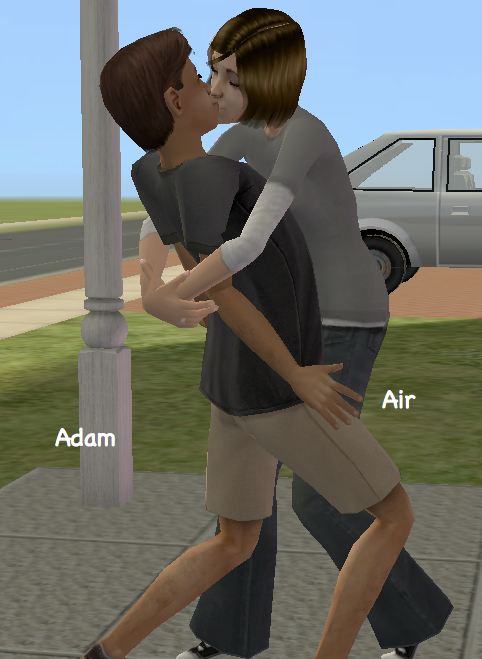 And I can see things are still good with the happy couple.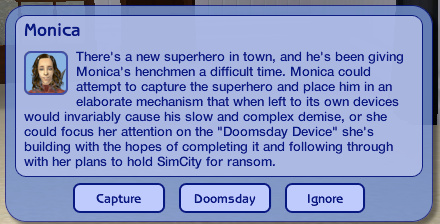 Um...let's capture...
Oh, no...well, they can afford the money I guess. It could be worse.
Dell:
Why do you think Mom never had any more kids? Aunt Rachel has 5 and Uncle Joey has 6.
I think that's exactly the reason your mom didn't have any more kids.
Playing golf in the garage?
Dell:
Uh-huh. It's helping build my charisma skill.
But you're not talking to anyone.
Dell:
Yeah, so?
Ok, if you say it's helping...
And back to the lovebirds...I'm surprised Toyota hasn't freaked out about this yet. They've been at it since Adam came over.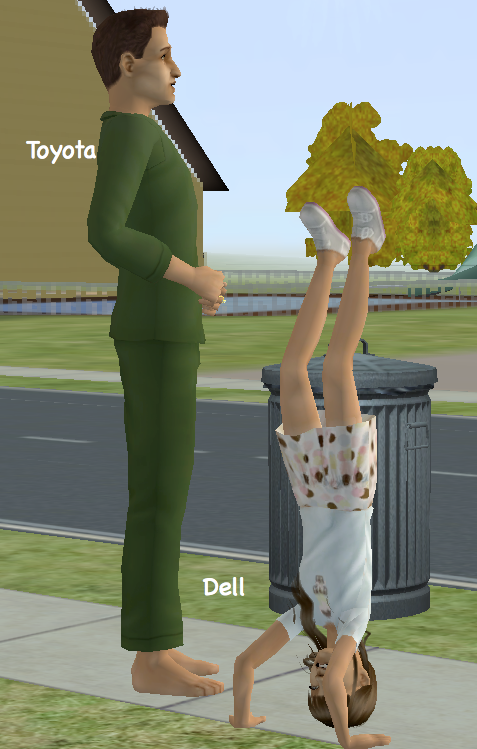 I guess Air is using her little sister as a distraction.
Toyota:
Ok, honey...I have to get back inside and check on Air and Adam...
Dell:
No, Daddy, wait! Look what I can do!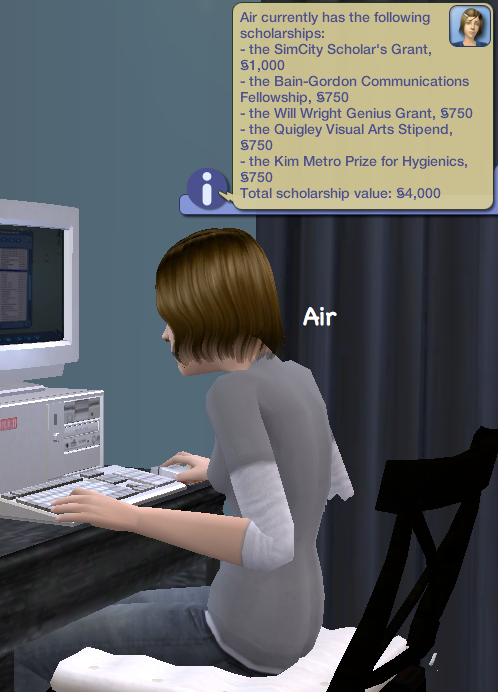 Bet you can't wait to get off to college, huh?
Air:
Yeah. I can't wait to start my new life with Adam.
Well, you're off to a great start. I'll see you at graduation!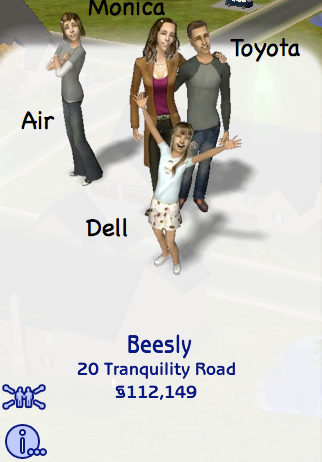 A Message From the Mysterious Voice:

I was planning on having these two have more kids, but the family just felt complete at 4. Of course, being a family Sim Toyota had a want to have another baby for almost the entire week, but once he reaches his golden anniversary with Monica he'll be happy enough.