Last round, Aracely Vega and London Caligula were raising their youngest child, Lexus, after their older two children had gone off to college. Lexus grew from a toddler to a child and excelled in school. Meanwhile, word came from London's mom about Kentucky Beesly's less than ideal actions with his sister, Paris. Distraught that Aracely might think him capable of the same behavior, London finally agreed to marry her.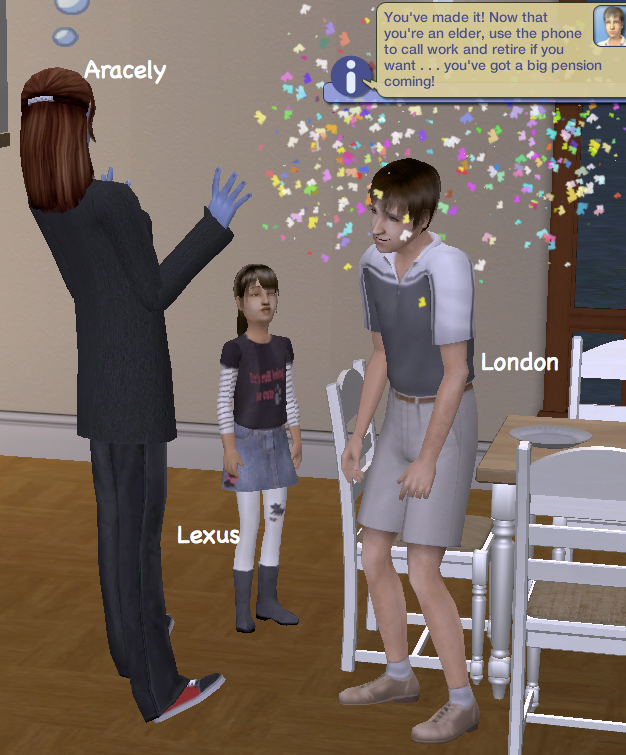 Well this week is sure staring off well, huh?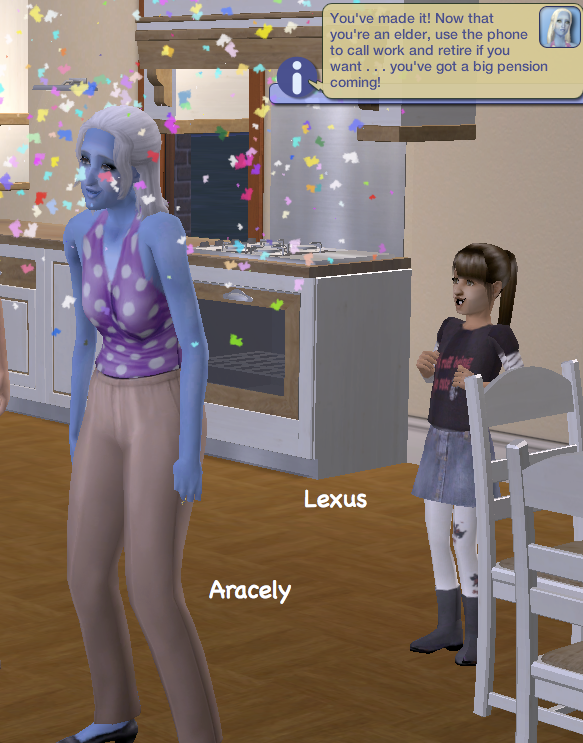 I think this is the only family in town where the woman got the gray hair...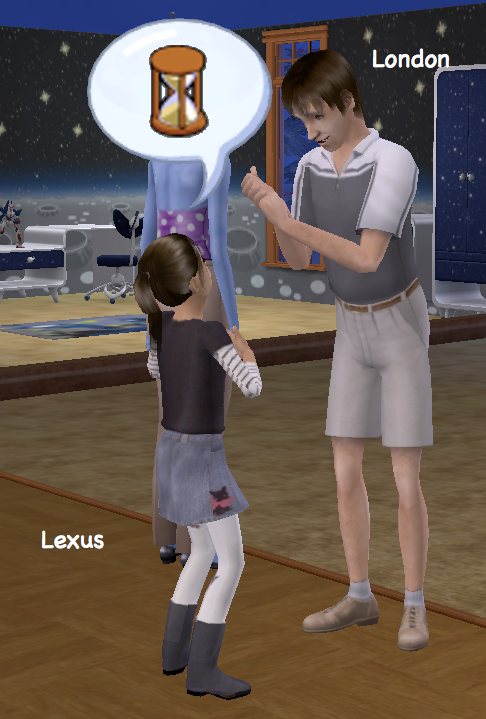 Lexus:
Daddy, I grow up tonight too, right?
London:
Yes you do. And we're going to have a big party with my whole side of the family.
Your...whole side of the family? In this one house?
That's quite a crowd you're planning for, Aracely.
Aracely:
Why do you think we're only inviting London's side? I don't think we could do it if we threw in my side too.
Lexus:
Crimson? We're related?
Crimson:
I guess so. My mom and dad just brought me here. I don't know why.
Let's do a quick inventory of our other party guests, shall we?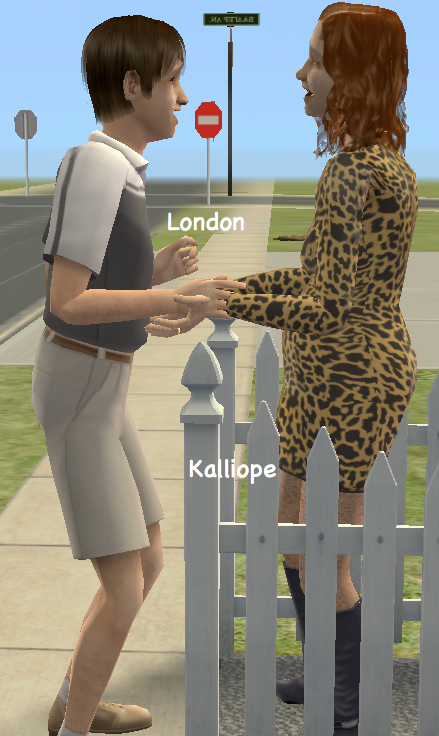 Ok, so grandma Kalliope is here...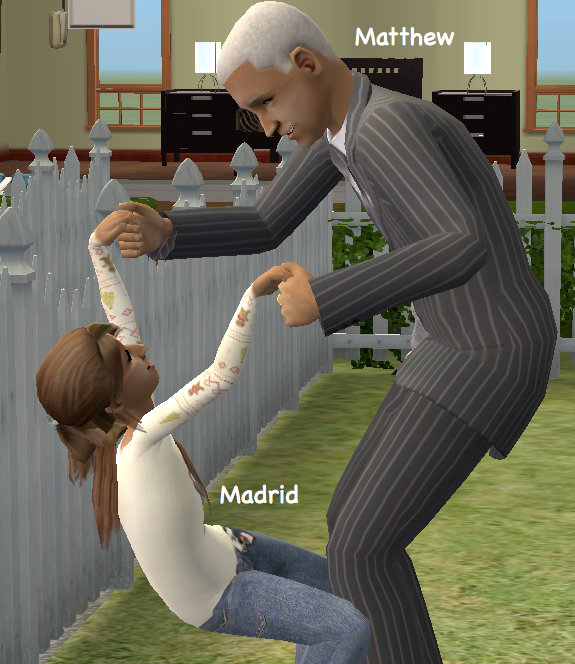 So is grandpa Matthew, and Madrid...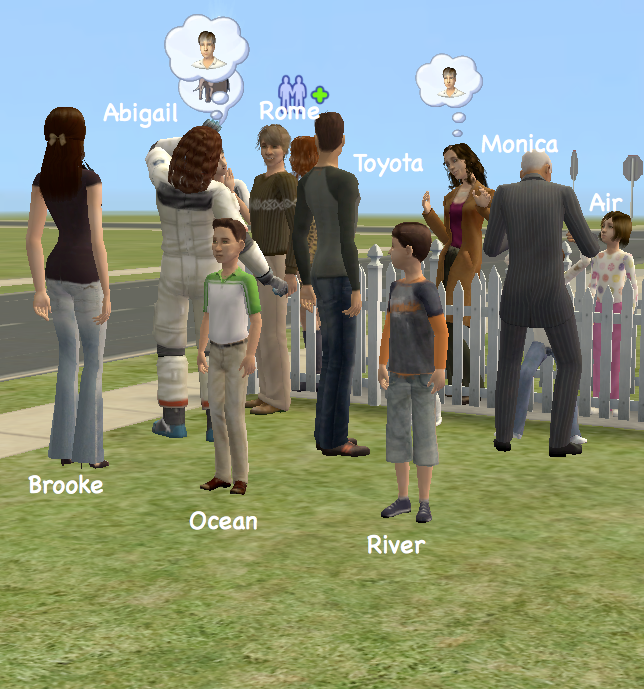 And the rest...that's a lot of people.
Air:
You wanna play tag?
Violet:
No! Who are you, anyway?
It's a good thing they threw this party. It will give these kids a chance to get to know each other.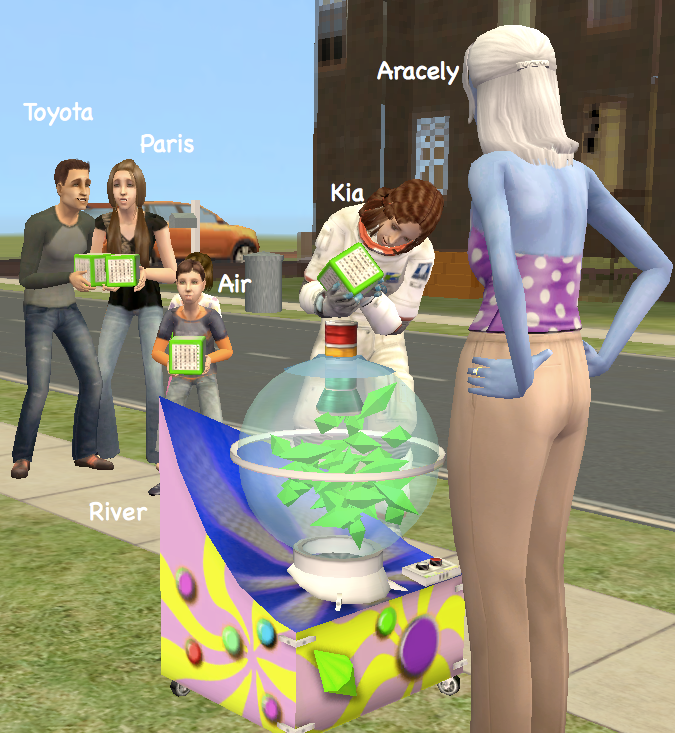 And what would a Sim party be without a little Myshuno?
And of course Kentucky has to enhance the party in his own special way...
Aracely:
Air is growing up so lovely! Where's the little one?
Monica:
Oh, Dell's at home with a sitter. We thought this would be a bit too crazy for her.
Or too crazy for me. Either one would probably be correct.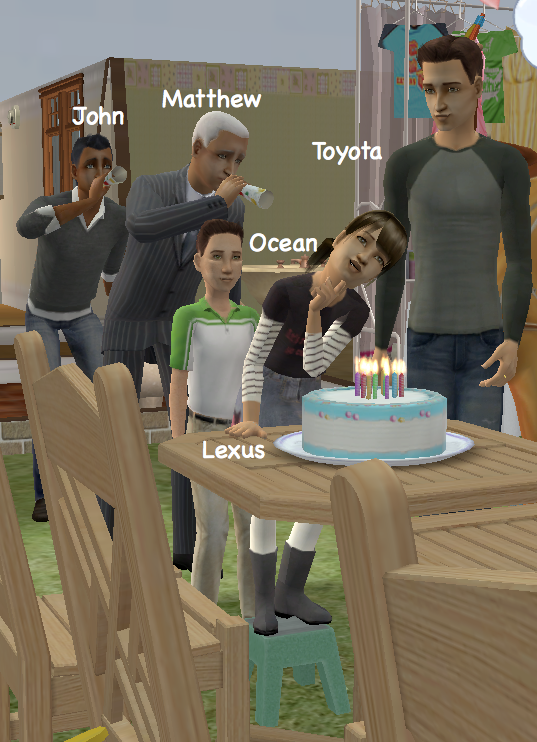 Alright, let's get down to business here. Happy birthday, dear Lexus...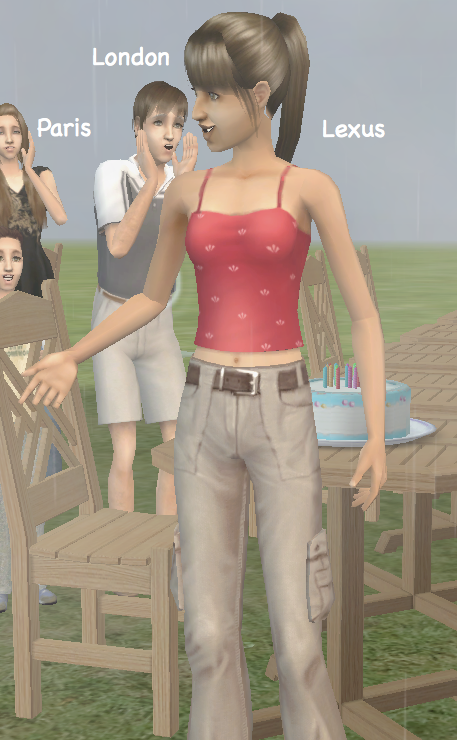 Well, it did start raining but I guess that's why you guys put up the tent. You're a very lovely young lady, Lexus.
Lexus:
Thanks!
Which aspiration would you like?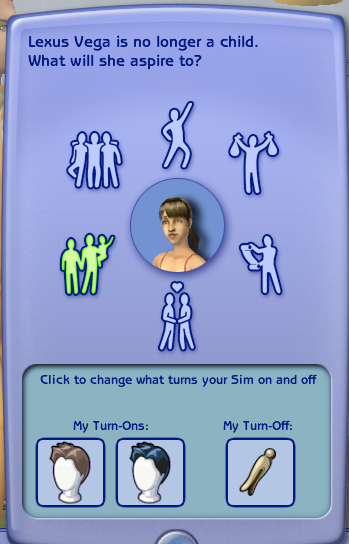 Lexus:
I want a big family!
Oh, I guess we had one more event to tend to...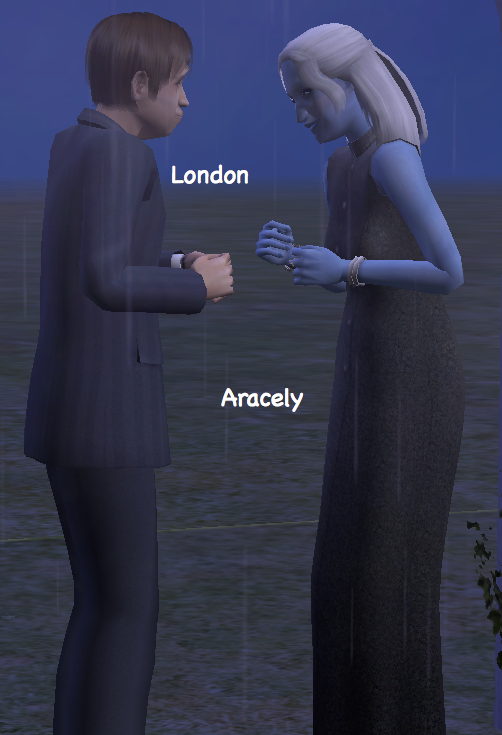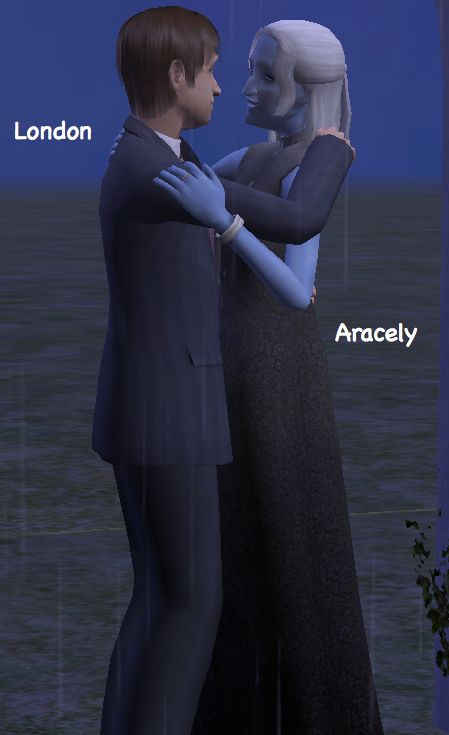 Better late than never...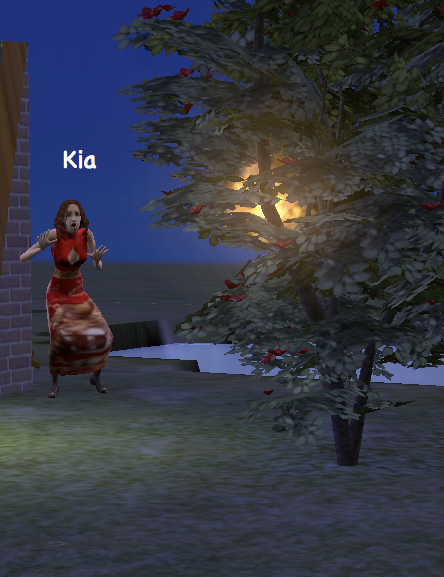 And of course...
Kia:
Um, everyone...the tree's on fire!
Ok, when the plant life starts burning I think the party's over.
At least Lexus has an easy lifetime want.
Getting your first date?
Lexus:
Yup!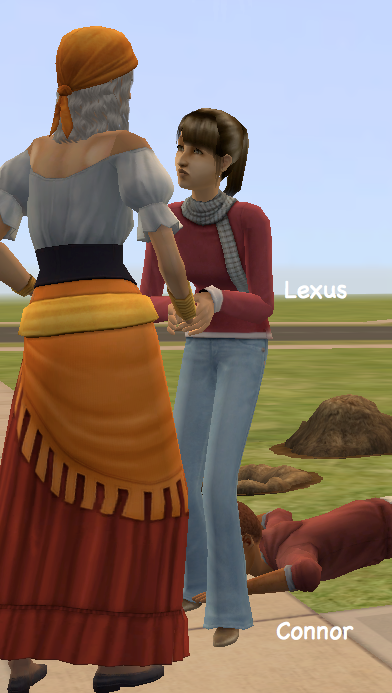 Lexus:
I don't want to sound mean or anything, but...really?
Don't worry, Lexus. Just finish up the date and let him down easy. No one's expecting you to marry him.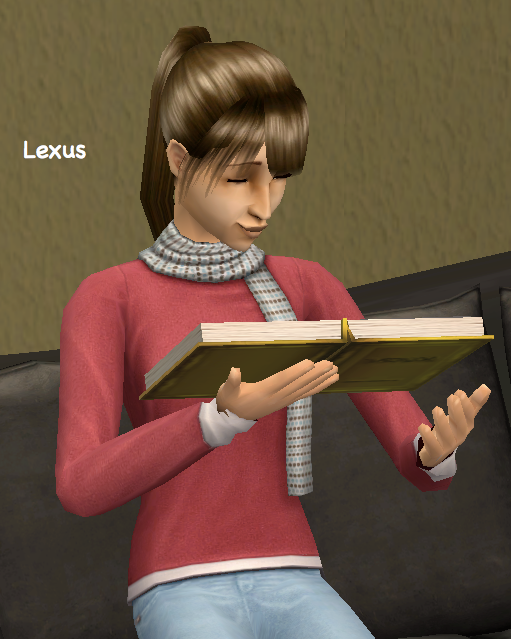 Gave up on the dating so fast?
Lexus:
I want to be education minister. I need to work on my skills.
Ok, but why don't you give the dating one more shot.
Lexus:
Can we try for someone a little bit better?
Matchmaker:
You kids are so picky these days...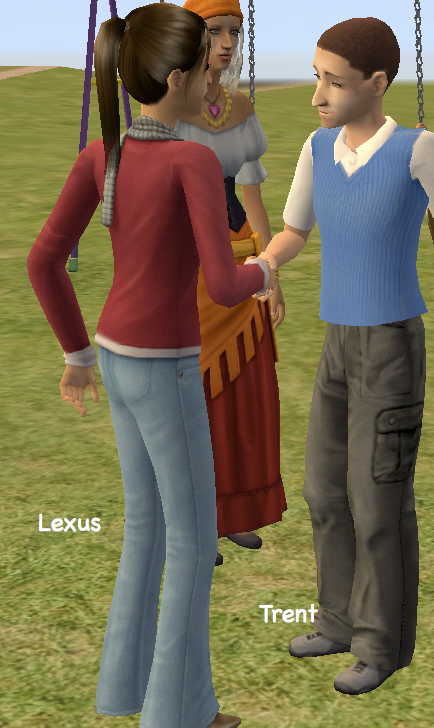 Trent Mendoza...this may work.
And I guess it did work.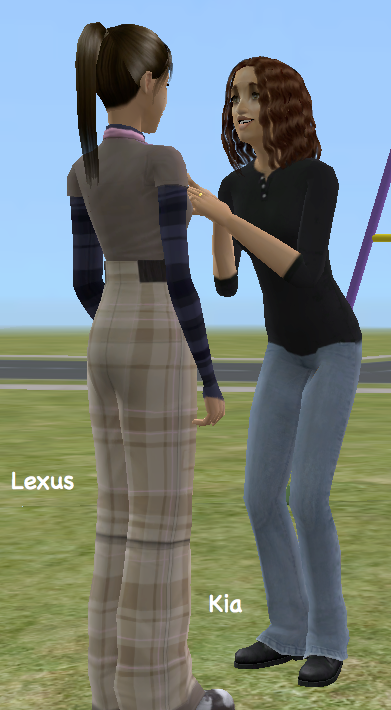 Kia:
Trent seems like a great guy. You're going to have such a good time at college!
Lexus:
I hope so.
Well, you seem to be well on your way. Great job, Lexus!
Lexus:
Thanks. I hope I do ok...
I'm sure you will. I'll see you at graduation!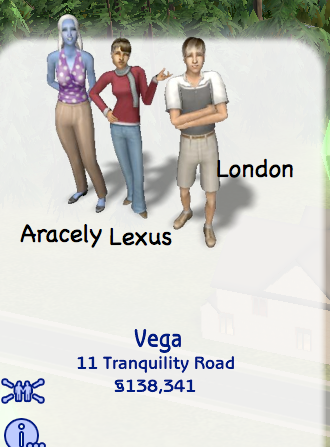 A Message From the Mysterious Voice: And on December 13th, the lot I started on Thanksgiving day finally made it to the blog!